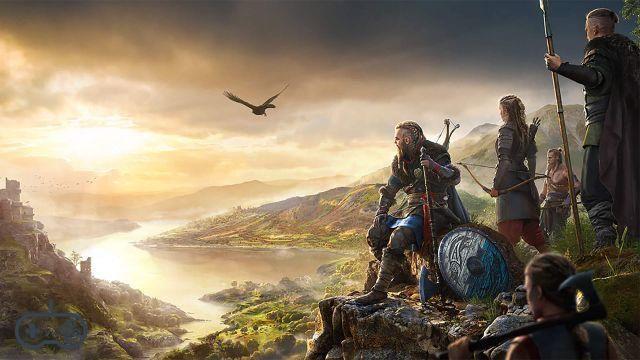 Assassin's Creed Valhalla, another chapter of the branded saga Ubisoft, sees within its structure (review at this link) a really important number of collectibles, which are divided both by type and by region. In this specific guide, we will show you where to find all Manufactured goods in the Cent region.
Hoping that the text will be useful to you, and that you will successfully recover all the Artifacts. we refer you to our specific section, containing new guides on Assassin's Creed Valhalla.
Ready to find all the Artifacts in the game? You can find them in the guide accessible at the following link.
Before leaving you to the text, we remind you that in the following lines you may find some major or minor spoilers on Assassin's Creed Valhalla, regarding some playful sections and the narrative sector. We therefore advise you to continue carefully before completing the game in its entirety.
1 - Cursed Symbol
Climb to the high side of the pole.
2 - Roman artefact
In the Lolingestone Bandit Camp, climb up through a hole in the roof.
3 - Roman artefact
On the top of a column, you will need to move some stones.
4 - Cursed Symbol
On a platform, above a tree, to give you an advantage in the shot. Go to the pole to the east, climb the rope. Continue up the climb, jump to another pole, continue and transfer to the rope to the east, continue and do the same for the south. You will be able to shoot after reaching the last pole and turning around.
5 - Flying Card
On a rope above the church of Saint Martin, keep following it.
6 - Roman artefact
Close to Wealth 23, here the guide.
7 - CFlying limb
You will start the chase on a pole near a cabin in Cantebury.
8 - Fragment of Rigsogur
In the Cantebury basement.
9 - Roman artefact
Shoot the lock from the window.
10 - Map of the Treasure Seeker
Same location as the ninth Artifact.
11 - Flying Pages
Keep following it, you will also have to go underwater.
12 - Cursed Symbol
Take a vase and throw it at the center of the altar, continue until it breaks.
13 - Cursed Symbol
Climb on a tall stone to break it.