Dark Souls 3: Guide to Beat BOSS Vordt [Walkthrough]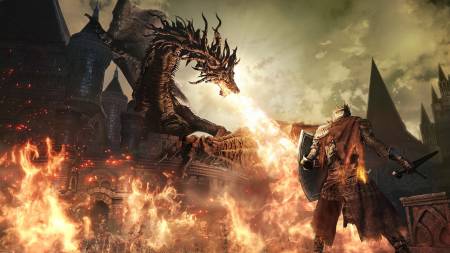 Let's see how to defeat all the bad guys Dark Souls 3: let's go to lead Vordt in his Boreal valley.
In this guide we see how to beat one of the fearsome bosses in Dark Souls III. For all the other bosses and other guides on the game, don't forget to also consult the complete guide and tricks card of Dark Souls 3.
How to kill Vordt:
Recommended character level: 10+
Weapon used: long sword (starting weapon)
Achievement / Trophy unlocked: Vordt of the Boreal Valley

Below is a video showing the best strategy to beat this boss, followed by some tips to consider:
Vordt of the Boreal Valley is the second boss of Dark Souls III.
This boss is very large and has powerful physical attacks, which is why it is highly advisable to avoid attacks by moving away from him rather than attempting to use a shield. Always try to roll behind him or below him, this will be very useful for the target lock function, so you can land a couple of shots before jumping away.
Mid-battle Vordt will transform and become more aggressive, starting with 2-4 hit attacks. Make sure you evade these attacks, then return to the attack. Keep doing this until you kill him.