Dark Souls 3: guide to beat Oceiros the Consumed King [Boss Walkthrough]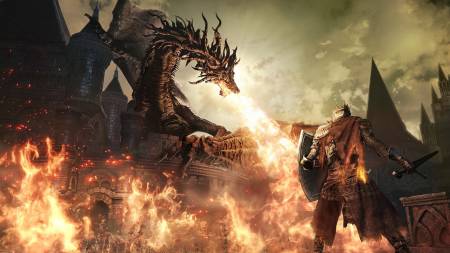 Let's see how to defeat all the bad guys Dark Souls 3: we also take out Oceiros, the Consumed King.
In this guide we see how to beat one of the fearsome bosses in Dark Souls III. For all the other bosses and other guides on the game, don't forget to also consult the complete guide and tricks card of Dark Souls 3.
How to kill Oceiros the Consumed King:
Recommended character level: 70+
Weapon used: Broadsword
Achievement / Trophy unlocked: Oceiros, the Consumed King

Below is a video showing the best strategy to beat this boss, followed by some tips to consider:
Oceiros the Consumed King is the thirteenth boss of Dark Souls III.
This boss uses a large piece of wood to attack, dealing mostly physical damage, although he also has an AOE magic attack. Pay particular attention to when it leaps into the air or runs towards you, because in these cases it inflicts very heavy damage. Stay between his legs when attacking, but be prepared to quickly pull away when he charges one of his AOE attacks.