Dragon Ball Xenoverse 2: how to get the 5 Temporal Eggs [Temporal Fractures Mission Guide]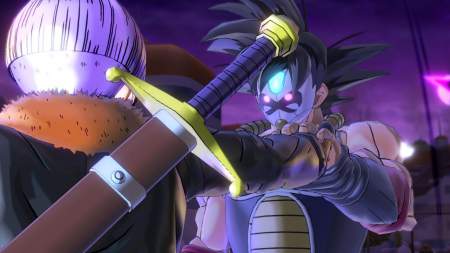 In this guide we see how to find all 5 altered Temporal Eggs in Dragon Ball Xenoverse 2.
Don't forget to also consult the complete guide and tricks card of Dragon Ball Xenoverse 2 for other useful guides on this game.
The completion of the long (and at times boring) series of side quests related to the five Temporal Fractures of Dragon Ball Xenoverse 2 serves a very specific purpose: find the 5 Altered Temporal Eggs.
Only by possessing all the eggs will you be able to access the true ending of the game and unlock the mythical Bardock. Below we see what they are and how to complete the secondary quests of the 5 temporal fractures.
Important Note: if you are unable to move forward in one of these missions it is probably because your level is still too low, so dedicate yourself to doing something else and completing some other main mission or parallel mission. The recommended level for doing this is 70+.
The video above shows how to complete all the missions, as listed below:
Egg # 1 - House of Hercule
Complete the 6 Sayamen missions in Hercule's house. After entering the house turn right to find them in the courtyard. If they're not there, talk to them in the Resort District / Kame House. It is possible to ignore the missions of Hercule as it is those of the Sayamen that interest us. For more details see the video above which shows how to complete these missions.
Egg # 2 - Capsule Corporation
Complete the 4 battles with Vegeta. If it does not propose for the fight it means that your level is too low, level up and then try again.
Egg # 3 - House of Guru
Defend Guru's house 10 times (Complete 10 Nail missions in Guru's house). After accepting the first mission in this area you will happen to see a notification in the upper right corner of the screen indicating that the house is under attack. When this happens Nail will offer you a new mission where you have to collect some Dragon Balls. There are 6 parts of the quest, after completing all 6, restart from 1 until you get to 10 completed. For more details see the video above which shows how to complete these missions.
Egg # 4 - Majin Buu's house
Feed Buu until he has 6 children.

Egg # 5 - Frieza's spaceship
Complete all 17 missions in Freeza's spaceship. Keep in mind that at some point new missions may not appear, if it happens, dedicate yourself to something else (other missions or parallel missions) and you will see that sooner or later a notification will pop up informing you that a new mission is available in the Frieza spaceship. As mentioned at the beginning, here too make sure you have leveled your character well.

How to use Temporal Eggs
If you have done everything correctly and obtained all 5 altered time eggs, you can then take them to the Supreme Kai near the Time Vault to access the game's true final mission, the "Unknown Story".