Watch Dogs Unlockable Skills Guide [PS4-Xbox One-360-PS3-PC]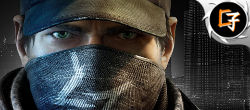 Here is the list of all the unlockable skills of Watch Dogs.
"Freeware" Trophy / Objective Guide
To unlock this achievement in Watch Dogs it is necessary buy all skills from the power-up tree, they are 52 in total. To buy a skill you will need to have the amount of Skill Points [AP] request, which can vary from 1 to 5. The skill points you will get as you level up by completing the various activities of the game, such as missions, games, side activities, etc (in the cheats and guides tab of Watch Dogs you will find a guide for practically everything ).
If you want to speed things up you can follow the methods recommended in the guide to level up quickly that will help you earn the skill points you need faster.
Below you can see all the skills to be unlocked with indicated the cost in skill points of each. I remember that level II skills cannot be bought before completing the "Open your world" mission.
Hacking [20 skills]

Hacker's Tool Kit [unlocks automatically]
ATM Hack Boost [3 PA]
Profiler Optimization [richied ATM Hack Boost / 4 PA]
ATM Hack Boost Plus [Rich Profiler Optimization / 5 PA]
Extra Battery [1 PA]
Extra Battery II [requires Extra Battery / 3 PA]
Extra Battery III [requires Extra Battery II / 5 PA]
Utilities [unlocks automatically]
Disrupt Enemy Comms [Complete 'Open Your World' mission / 2 PA]
Disable Reinforcement Calls [richiede Disrupt Enemy Comms / 5 PA]
L-Train Control [1 PA]
Transformers [requires L-Train Control / 3 PA]
Traffic Lights [unlocks automatically]
Gates & Garages [1 PA]
Bridges [richiede Gates & Garages / 1 PA]
Steam Pipes [requires Bridges / 3 PA]
Disable Helicopter [richiede Gates & Garages / 2 PA]
Improved Disable Helicopter [richiede Disable Helicopter / 3 PA]
Blockers [richiede Gates & Garages / 1 PA]
Road Spikes [richiede Blockers / 2 PA]

Combat [18 skills]
Focus [1 PA]
Stealth Sprint [requires Focus / 4 PA]
Critical Focus [requires Stealth Sprint + complete 1 Criminal Convoy / 5 AP]
Improved Focus [requires Focus / 2 PA]
Slowed Focus [richiede Improved Focus / 3 PA]
Maximum Focus [requires Slowed Focus + 10 chess rounds / 5 PA]
Quick Switch [capture 1 criminal / 1 AP]
Pistol Expert [richiede Quick Switch / 2 PA]
Shotgun Expert [richiede Pistol Expert / 3 PA]
Sniper Expert [richiede Shotgun Expert / 5 PA]
Auto Weapons Expert [requires Shotgun Expert + reach Wave 5 in NVZN / 5 PA]
Steady Aim [1 PA]
Demolitionist [richiede Steady Aim / 3 PA]
Demolitionist Expert [requires Demolitionist / 4 PA]
Enforcer Combat Take Down [Expert Demolitionist / 5 PA]
Bullet Resistance [richiede Steady Aim / 2 PA]
Blast Resistance [richiede Bullet Resistance / 3 PA
Rapid Reload [requires Blast Resistance + complete 5 gang lairs / 5 AP

Crafting [8 skills]
Lure [1 PA]
Focus Boost [requires Lure / 2 PA]
Jam Coms [requires Lure / 1 PA]
Blackout [requires Jam Coms / 1 PA]
ctOS Scan [requires Blackout / 3 PA]
Frag Grenade [requires Lure / 1 AP]
IED [requires Frag Grenade / 2 PA
Proximity IED [requires IED / 3 PA]

Guide [6 skills]
Car Unlock [1 PA]
Defensive Driver [richiede Car Unlock / 2 PA]
Precision Driver [richiede Defensive Driver / 3 PA]
Escape Artist [requires Precision Driver / 5 PA]
Off-Road Driver [richiede Defensive Driver / 3 PA]
Offensive Driver [requires Off-Road Driver + complete 5 fixer contracts / 5 PA]