Furi: Guide to Beat ALL BOSS Guardians [PS4]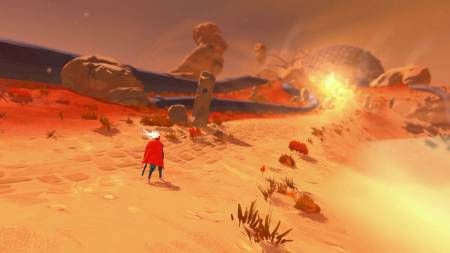 In this guide we see how to defeat all the enemies of Furi.
Don't forget to also consult the complete guide and tricks card of Furi for PS4 for other useful guides on this game.
Furi is a very interesting Action that skillfully mixes intense battles against very particular bosses with inspired narrative phases in which the protagonist moves from one level to another, getting closer and closer to his freedom.
To see the end of the game you will therefore have to defeat all 10 guardian enemies that separate you from freedom.
We have therefore collected video guides that show the best strategies to win against the bosses of Furi, click on the link related to the boss you are interested in:
Furi: guide to beat the chain boss (first boss)
Furi: guide to beat the belt boss (second boss)
Furi: guide to beat the Line boss (third boss)
Furi: guide to beat the boss Scaglia (fourth boss)
Furi: guide to beat the boss Mano (fifth boss)
Furi: guide to beat the boss Sirena (sixth boss)
Furi: guide to beat the boss Gust (seventh boss)
Furi: guide to beat the boss Spigolo (eighth boss)
Furi: guide to beat the boss Beat (ninth boss)
Furi: guide to beat the boss the Star (secret)