Call of duty Black Ops 3 "Neighborhood Cop" guide, all fuses for the Civil Protector [Trophy / Objective]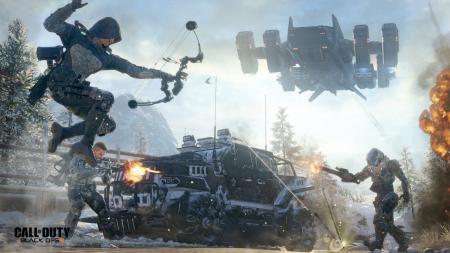 Let's see how to activate the Civil Protector in all Districts.
Guide to unlock the Call of Duty Black Ops 3 Trophy / Achievement "Neighborhood Cop"
To activate the Civil Protector first of all you need to find 3 fuses that will serve to activate the fuse box.
The fuses are scattered in the different districts: Canal District, Waterfront District, Footlight District. They are all upstairs and you have to open 2 gates in each district to reach them. The fuses are luminescent blue, their exact location varies from batch to batch, but they are always in the same area upstairs. Watch the video (but remember that the location may vary slightly):
Go through the portal in Canal district to reach the fuse box, when it is active you can activate the Civil Protector, which must be done in all 4 districts in one game in order to unlock the "Neighborhood Police" trophy.
Remember that each activation costs 2000 points, but you can only have one active at a time. Then wait for the robot to explode (it takes 2-3 rounds) then move on to the next one.
If you are playing in co-op keep in mind that the Civil protectors activated by your companions do not count, you will have to do them all 4 yourself. Good luck!