Mad Max: guide to unlock ALL the ornaments for the hood [PS4 - Xbox One - PC]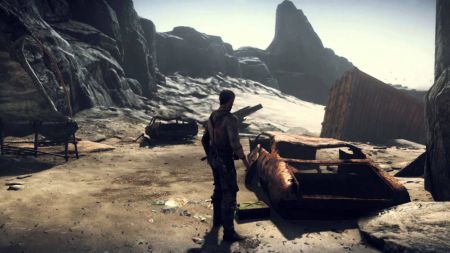 Let's see how to make your Magnum Opus even more trashy with new hood ornaments.
In Mad Max there are 13 hood ornaments that are unlocked by defeating convoys of Scrotus scattered across the desert. In addition to these there are more to collect in the game world and that we will cover in the second part of this guide.
The convoys
In order to unlock a convoy you have to drive to the green highlighted route on the map (usually roads with traces of blood or tire marks), then keep driving on the marked path until you see a large cloud of dust coming up. from the road: that's where your convoy is!
After reaching the convoy you will have to start dealing damage to the cars to destroy the pack leader's car, marked with a red icon on the roof, among the wreckage of this car you will find the ornament. Below I propose three videos that show the position of all convoys in the three different territories of the game: Jeet, Gutgash and Pink Eye:
Remember that even if you have destroyed the convoy almost completely, if you lose eye contact (for example to stop and repair the car), you will have to start all over again. So I advise you to have a good armor on your car, or at least to develop the repair times of the car properly. The attack factor is also important, so make sure you reach the convoy with a good supply of shotgun ammo and a good level harpoon.
More hood ornaments
In addition to those unlocked by destroying the convoys there seem to be other ornaments that are collected in certain points of the map. Here are the ones discovered so far, click on the link to see the video showing where to collect them:
Hood ornament "Aviator's helmet"
Hood ornament "Bearclaws bow"
Hood ornament "Studded codpiece"