No Man's Sky: How to Redeem Bonus Items [PS4 - PC]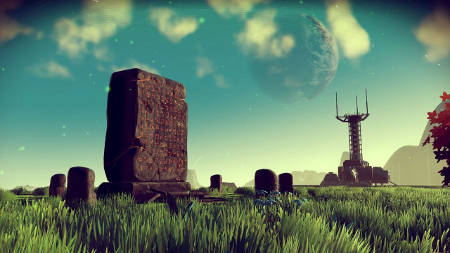 In this guide we see how to unlock bonus items obtained as extras for No Man's Sky pre-order.
Don't forget to also consult the No Man's Sky cheats and complete guide card for other useful guides on this game.
For those who have pre-ordered No Man's Sky there is one interesting selection of bonus items that you can unlock once you start the game. Depending on which pre-order package you have chosen, there are different items to redeem, but the method is always the same.
If you have also pre-ordered the game and have items to redeem, you will be notified at the start of the game by a message that appears on the screen.
To redeem your items, simply press the pause button (Options on PlayStation 4) and then press the R1 button to scroll right until you get to the options. From there, look for the "Redeem Bonus Content" button in the lower right corner. Press X and that's it, the downloadable bonus content is yours.