Dying Light Quarantine Zones Guide, Overrun [PS4 - Xbox One - PC]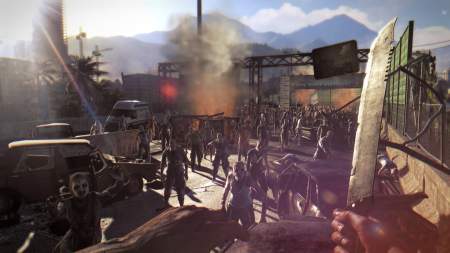 Let's see how to find and complete all the zones of Dying Light Quarantine zones.
Objective / Trophy Guide "Overrun", complete Quarantine zones
In Dying Light there are a total of 8 quarantine zones. These areas are marked on the map only when you get close enough, 5 are located in the Slums and 3 in the Old Town.
Most quarantine areas require you to collect some crates placed in buildings or parking lots, in others you will have to kill all the enemies to clear the area.
Council: before attempting to complete the quarantine zones, it is advisable to finish the story in order to unlock the best weapons. Without good equipment, in fact, you will not last long as these are areas invaded by hordes of zombies. Remember that zones can also be completed in co-op to make things easier.
Here is a video showing it where all quarantine areas are located, also consult the Dying Light cheats and guides tab for other guides on this game.