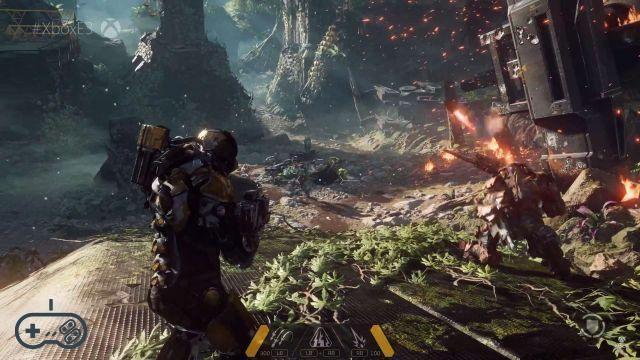 In a recent post published on the official website of BioWare, Chad Robertson, who holds the position of Head of Live Service at the Canadian studio, has unveiled all the content and events coming to Anthem in the next 90 days. The current month, February 2019, brings with it the Freeplay Events called Outlaw Outrage and There Be Giants, as well as Shaper Surge, then the real support will start with the new content from next month with Act 1: Echoes of Reality. So here's what lies ahead in the next three months of Anthem.
March (A world in evolution)
New cosmetic items: Elysian Stronghold Caches
Rewards: New items
New Missions: Phase 1 Legendary Missions
New Free Exploration event (to be announced)
The Outlaw Outrage and There Be Giants events will continue
April (Stronger together)
Progression expansion: Mastery System
Rewards: New items
Multiple Free Exploration events (to be announced)
Free Exploration Event: Shaper Surge
New Missions: Phase 2 Legendary Missions
New Stronghold: The Sunken
Social Play: Weekly Stronghold Challenges, Leaderboards and Guilds
May (The Cataclysm)
Free Explore events
New missions
Rewards: New items
What do you think of these contents? Let us know with a comment. Meanwhile, Anthem is just enough according to the votes of the critics, while on these pages you can read the review of the title by Tiziano Sbrozzi. Before leaving, we remind you that Anthem is currently available on PlayStation 4, Xbox One and PC.