Bloodborne: Guide to Beat the SECRET BOSS Moon Presence [PS4 Walkthrough]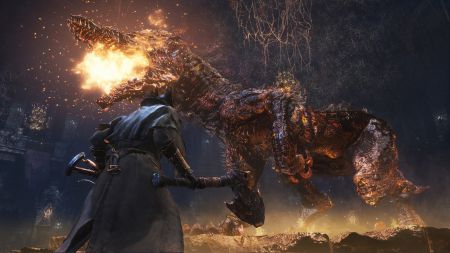 This is the boss you have to kill to see the true Bloodborne ending.
Boss Moon Presence Guide / Walkthrough
To meet this boss you will have to do what is required to see the third alternate ending of Bloodborne (if you don't know how to do it then read the guide to the Bloodborne endings for more help).
She is not an overly difficult boss, in fact, to save her skin, you just need to stay behind her for the whole fight. In some phases of the fight then it will stop for a few seconds, take advantage of these opportunities to unload them against all your power and greatly decrease its health. If you die you go back to the hunter's dream, but you will NOT need to kill the previous boss again.
I close the guide with some videos that show several good strategies for killing this boss. Remember to check out the Bloodborne cheats and guides tab for other helpful guides on this game and the guide to beating all the Bloodborne BOSS if you are having trouble with some other bad guy. Good luck!