Dark Souls 3: Guide to Beat the Crystal Sage BOSS [Walkthrough]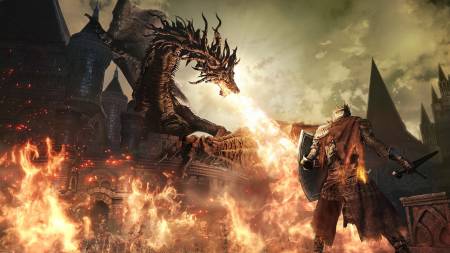 Let's see how to defeat all the bad guys Dark Souls 3: the hour of the Crystal Sage has come.
In this guide we see how to beat one of the fearsome bosses in Dark Souls III. For all the other bosses and other guides on the game, don't forget to also consult the complete guide and tricks card of Dark Souls 3.
How to kill the Crystal Sage:
Recommended character level: 25+
Weapon used: Broadsword
Achievement / Trophy unlocked: Crystal Sage

Below is a video showing the best strategy to beat this boss, followed by some tips to consider:
The Crystal Sage is the fourth boss of Dark Souls III.
This boss uses some sort of magical projectile for his attacks, however easy to evade. Just charge him to stun him, while attacking he will basically sit around doing nothing. After a couple of hits he teleports away, when his health drops quite a bit 3 lures will appear that die in 1 hit. Take them out and then continue to take care of the boss until you kill him.