Dark Souls 3: Guide to Beat the Dancer of the Boreal Valley [Boss Solution]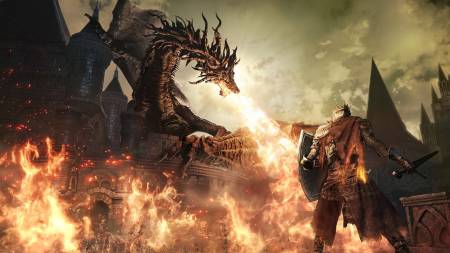 Let's see how to defeat all the bad guys Dark Souls 3: let's dry the Dancer of the Boreal Valley.
In this guide we see how to beat one of the fearsome bosses in Dark Souls III. For all the other bosses and other guides on the game, don't forget to also consult the complete guide and tricks card of Dark Souls 3.
How to kill the Boreal Valley Dancer:
Recommended character level: 65+
Weapon used: Broadsword
Achievement / Trophy unlocked: Dancer of the Boreal Valley

Below is a video showing the best strategy to beat this boss, followed by some tips to consider:
The Dancer of the Boreal Valley is the twelfth boss of Dark Souls III.
This boss uses two large swords, you just circle around her and attack from behind. Use a large shield if you have one (which has good stability, physical defense and fire). Block his attacks then respond with 2 quick attacks and let your stamina recharge.
Block, attack, repeat. When he launches his quick swords attacks, run away and immediately hide behind a wall. Also pay close attention to his grappling hook as it deals a lot of damage. Watch the video above if you have difficulty.