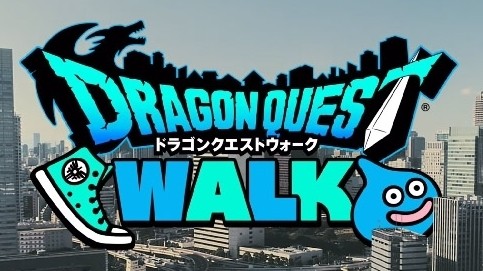 Square-Enix has just announced a new chapter in the saga of Dragon Quest exclusively for mobile devices iOS and Android; the title name will be Dragon Quest Walk.
The game will not actually be a classic jrpg as we are used to knowing it, but a completely different chapter. After the announcement of Minecraft with the Earth version revealed in mid-May and the now successful Pokémon Go, Square will focus on augmented reality to entertain the public in the streets of their cities.
Walk the streets and search as you listen to the townspeople. Defeat monsters, level up, don gear and battle increasingly powerful enemies… The Dragon Quest you experienced on console will finally arrive in the real world.
In fact, the game will use the smartphone camera to make dragons, slimes and other creatures from the game universe "appear" in the real world.
Developed by the studio Colopl, the game will be launched later this year in the land of the Rising Sun after a beta test phase limited to 10.000 iOS and Android users that will begin on June 11th.
In the hope that the game can also debut in our European market, we leave you to the video at the top of the article to learn more about the new chapter.