Hero or Demon: Choices Guide in Metal Gear Solid 5 the Phantom Pain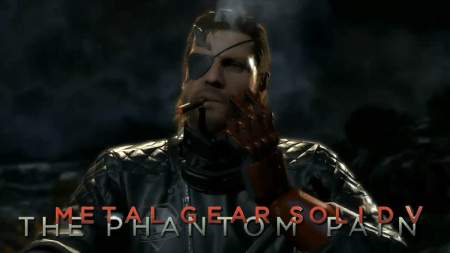 The good and bad decisions in Metal Gear Solid 5 the Phantom Pain are reflected in the game's Hero and Demon values, with the former represented by a visible stat that can be accumulated by performing specific good deeds on and off the battlefield.
In this guide we see to better understand the mechanism with suggestions on how it is possible to acquire / lose Hero points.
Heroism
Heroism is a stat in The Phantom Pain that increases or decreases based on your actions on the field.
Whenever you use the iDroid, you can see the accumulation of hero points in the lower right corner of the screen. This is the cumulative Hero score of your game, when it reaches over 150.000 points, you will get the codename "Hero" by unlocking the related achievement / trophy.
Purpose
Heroism is a statistic that affects various things. The basic purpose is to unlock the associated trophies, but it also plays an extremely important role in FOBs.
The status of Hero, as we have already explained in the guide to create the atomic bomb in Metal Gear Solid 5 the Phantom Pain, will allow you to infiltrate all the rival Fobs, including those owned by players who have developed a nuclear deterrent weapon.
Keep in mind that the Hero status, once obtained, remains even if your heroism falls below 150.000 points, but you will lose it if the statistic drops below the 100.000 points mark.
Gaining and Losing Heroism
Hero Points are earned in several ways:
fultonate the stunned soldiers
develop bonds with peers
develop equipment intended for companions
capture guard posts
save the prisoners
interrogate enemies
Nuclear weapons
A key factor in heroism points is nuclear weapons.
As your Mother Base grows, you will be able to recruit better soldiers and have the ability to send them on nuclear weapons dismantling missions. Thanks to these you will earn 30.000 heroism points.
On the contrary, as we have already explained in the guide to create the atomic bomb in Metal Gear Solid 5 the Phantom Pain, you will have the possibility to develop a nuclear weapon yourself. This is an extremely immoral activity, which will cause you to lose 50.000 Heroism.
Demon
In addition to heroism, there is another hidden stat that does not have a visible counter that works in exactly the opposite way. Performing morally questionable tasks and doing things opposite to what earns heroism points will result in the accumulation of demon points.
Effect
There is no way to see how many demon points you have accumulated, but by making them increase the splinter lodged in Big Boss's skull will begin to grow outward becoming more evident, thus giving you the likeness of a demon.
In addition to this, your clothes will begin to remain permanently stained with blood, even after a shower, rain, swimming pool or a change of costume.
Nuclear weapons
As we have already explained, developing a nuclear weapon will cause you to lose 50.000 heroism points. This single action could then instantly transform you into a 'snake demon'.
It is therefore up to you to decide which side to take!