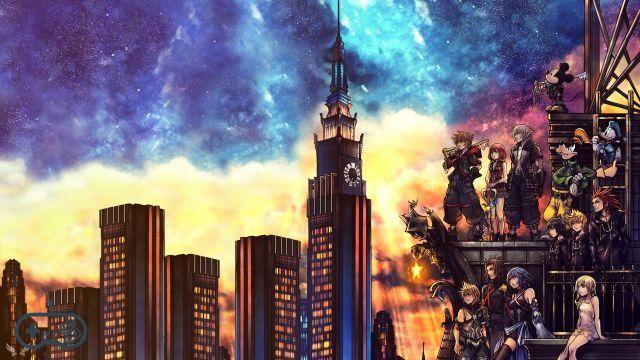 Almost a year after the actual release of the renowned Kingdom Hearts III and its subsequent DLC, Re: Mind, it would seem that another construction site is underway with the game designer at the head Tetsuya Nomura. In an interview recently made by a famous Japanese magazine (find the tweet containing the interview at the end of the article), the designer confirmed that a further chapter of the series is actually planned Kingdom Hearts. It was not openly used "Kingdom Hearts 4"As title; it would therefore seem that Nomura still prefers to maintain an aura of mystery around this new project. We know the team is working on releasing this title by 2022, a year which also coincides with 20 anniversary of the beloved saga of Realm of Hearts. Below the Nomura's claims during the interview with the editorial staff of Famitsu:
So, we'll just have to do our best for the 20th anniversary. I have already shifted my thoughts to the next installment and the Kingdom Hearts team is already starting something new. Kingdom Hearts: Melody of Memory is a game that predates the next installment, so the main staff were able to assist it. As for what we will announce from now on, it will probably surprise you, so look forward to it!
There are many data that leave room for the imagination; the "surprise" effect, underlined by the game designer himself, and a possible exit window for this title (coinciding with the twentieth anniversary of the saga) are two factors that can only increase the expectation every day for this new chapter. We will therefore have to wait another time before receiving further details about a possible Kingdom Hearts 4. Finally, the saga branded Square Enix, is preparing to welcome a spin-off with a musical theme, Kingdom Hearts: Melody of Memory, which will make its triumphant entry on consoles starting around mid-November. You can find the new trailer at this link.
Nomura confirms that the Kingdom Hearts team is currently working on something new for the next installment within the Kingdom Hears Series. They're trying to work towards 2022 for the 20th anniversary.
Here's the translation of his newest interview with Famitsu! pic.twitter.com/R5ocMgkG5w
- ☆ オ ー ド リ ー Audrey ☆ (@aitaikimochi) September 7, 2020