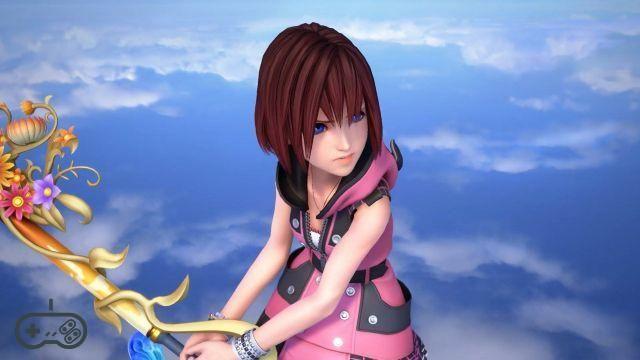 In the past few hours theESRB he valued Kingdom Hearts: Melody of Memory, available soon on PS4, Xbox One and Nintendo Switch, giving it a score of E10 +. In addition to the classification, theEntertainment Software Rating Board gave a very detailed description on the new project of Square Enix. We report in detail what was communicated:
It is a rhythm-based game where players help characters fight through the worlds of the Kingdom Hearts series. On a sliding track, we will have the ability to attack, dodge and use magic against enemies by simply pressing the musical tails. Animated sequences sometimes depict characters using keyblades to hit enemies in one-on-one combat.
Kingdom Hearts: Melody of Memory despite being a spin-off based on the iconic gaming saga, it will most likely be linked to the events of Kingdom Hearts III, focusing more on the storyline of Kairi. In addition, it will present a completely new gameplay compared to the previous chapters of the series, given that we are facing the first rhythmic action game of the Japanese company. At the moment we don't know when Kingdom Hearts: Melody of Memory will debut on PS4, Xbox One and Nintendo Switch, given that Square Enix has not yet provided any official release date, but the recent evaluation of theESRB could give fans hope, indicating that the title may be released very soon.