PES 2017: guide to ALL the dribbles and feints, 40+ Cheats [Tutorial PS4 - Xbox One - PC]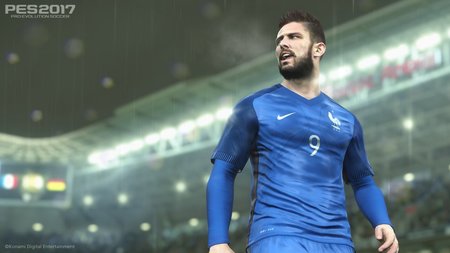 In this guide we see how to perform all feints and ball tricks in PES 2017.
Don't forget to also consult the complete guide and tricks card of PES 2017 for other useful guides on this game.
Let's start the videogame football season with the new chapter of Konami's Pro Evolution Soccer series.
As per tradition, in the first guide dedicated to the game we see the list of commands to execute all the feints and dribbles that can be performed in PES 2017. The video shows the complete moves, obviously accompanied by the keys to press on Xbox One / 360 and Playstation 4 / PS3.
Before starting to train and practice, keep one thing in mind: several feints can be performed ONLY if the player you are trying to make them with has particular skills, like the skill "Rabona", "Flip Flap" and others (in the video tutorial they are clearly marked with the relative icon). If your player does not have them, you will never be able to perform that particular feint.
Another important thing to do is DISABLE the "Automatic fake" option. Here is the video tutorial:
The feints featured in the video above are:
Step over
Reverse Step Over
Multiple Step Over (skill 01 required)
Body feint
Fake shooting
Cut Behind (skill 05 required)
Scissor Feint (skill required 01)
Roulette
Spin
Double tap
Double internal touch
Double internal touch behind
Draw and open
Draw and close
Inside bounce (skill 06 required)
Drag Back Dummy
very flick
Lift the ball
Flip flap
Reverse flip flap
Ronaldo ChoP
Scoop turn
Rainbow
Elastic (skill 02 required)
Diagonal elastic
Hocus Pocus
Mcgeady spin (skill required 03)
Flick up
Sombrero
Sombrero heel flick (skill required 04)
Bergcamp flick (skill required 04)
Dribble
Rabona (skill required 07)
Run around
Okocha hat flick
Foot feint
Fake shot from standstill
Push the ball away to shoot
Let the ball run between your legs
Dummy burst
Dive (simulate foul)