Until Dawn: Guide to ALL the Clues [PS4]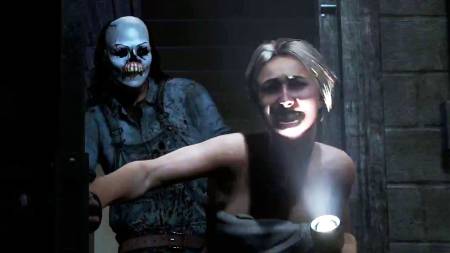 Let's go on a hunt for Until Dawn collectibles
In this new guide dedicated to Until Dawn we will see how find all the clues to unlock the following trophies:
Story of two sisters
The group found all the clues to the twin sisters' trail
Fatal descent
The group has found all the clues of the track from the year 1952
The new truths
The group has found all the clues to the mysterious man's trail
The clues to find are 77 in total: 20 of the twin sisters, 27 of the year 1952 and 30 of the mysterious man.

If you want to take all the collectibles it is ESSENTIAL to let all the boys survive. If characters die earlier, you will no longer be able to collect certain collectibles later on. Remember that it is also possible to collect items by replaying chapters from "select chapter" after completing the game. This will allow you to go back and change your decisions and save the characters, but also keep in mind that you will have to replay all the episodes from the episode you start over.
ATTENTION!!! FOLLOW SPOILERS ON THE PLOT

There are three important choices that you must necessarily make successfully, otherwise it will be impossible to collect all the collectibles. These choices are:

You DO NOT have to shoot the squirrel in Episode 1 (thanks to Tripper for the tip)
you have to escape and manage to hide from the psychopath in Episode 5
you have to hide from the stranger with Emily at the end of Episode 7
Remember that in the main menu there is an option that allows you to check which collectibles you have already collected, it will be quite simple as each of them has its own name. The game automatically saves your progress every time you collect one.

Below you will find some videos that show, chapter by chapter, where to find all the Clues. Totems are also shown in the same videos, which we also covered separately in Until Dawn's guide to Totems. Don't forget to check the Until Dawn cheats and guides tab for other useful guides on this game.
Prologue - All Until Dawn Totems and Clues
Chapter 1 - All Until Dawn Totems and Clues
Chapter 2 - All Until Dawn Totems and Clues
Chapter 3 - All Until Dawn Totems and Clues
Chapter 4 - All Until Dawn Totems and Clues
Chapter 5 - All Until Dawn Totems and Clues
Chapter 6 - All Until Dawn Totems and Clues
Chapter 7 - All Until Dawn Totems and Clues
Chapter 8 - All Until Dawn Totems and Clues
Chapter 9 - All Until Dawn Totems and Clues
Chapter 10 - All Until Dawn Totems and Clues