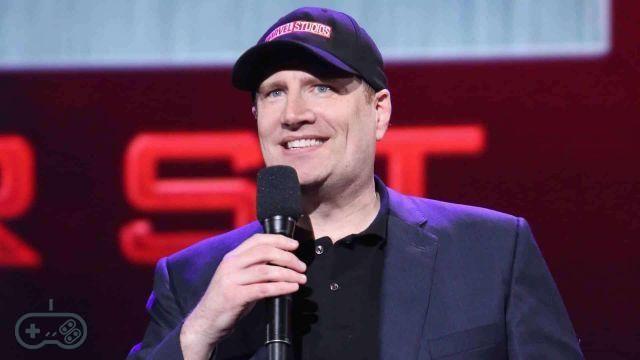 On the occasion of the TCA Winter Press Tour Kevin Feige is back to talking about the series Marvel Entertainment which are currently no longer on the air. New film (or television-type) projects dedicated to Daredevil, Iron Fist, Luke Cage, the Punisher and Jessica Jones it was not possible to develop them, due to a rights issue that prevented Marvel studios from doing so. Now, however, the two-year term has expired and the hope of most of the actors involved and fans from all over the world is to see the adventures related to theMarvel Cinematic Universe. Marvel Studios President Kevin Feige, interviewed during the Winter TCA Press Tour, said:
My history with Marvel is long, I've never had control over different characters for a long time, so I focused on the characters I was granted rather than the ones I didn't control. On television they were doing something we couldn't do, just when Fox was making the X-Men or Sony his Spider-Man movies, without us. These were the rules Marvel worked by in the past. When Marvel Television was developing their own series it wasn't a disappointment, it was an area I didn't think much about.
Marvel Studios recently gained control of Marvel Television. Following this, we can enjoy series like WandaVision (here the review of the sixth episode). Back to Feige, about the possibility of a return of the protagonists of Agents of Shield said:
There are some rumors that are true and other rumors that are not. It was really fun to have Clark Gregg back in the MCU in Captain Marvel. For the rest ... we'll see.
Among the questions put to Feige, the one relating to the possibility of use characters who belonged to Netflix, like Jessica Jones, in upcoming MCU-related stories. Feige replied:
We probably could. Many of them are back in our possession. I'm not exactly sure of all the details of the contract, but maybe someday ...