Krakow, 2084: Detective Daniel Lazarski is in crisis, but it often happens when he forgets to take his dose of Synchrozine. It is a drug that allows people like him to keep synchronization with neural devices under control; after all Daniel is an Observer, an agent with the ability to connect to the mind of others to extract the information necessary for the purposes of his own investigations. After an update from the police headquarters on the latest episodes of uncontrolled violence, typical of a society where the inequalities are too marked to be tolerated, the man receives a mysterious call from his son Adam, whom he hasn't heard for years. He tells him that he is in trouble and that he needs help, but it is all very strange: the phone call comes from a shabby building on the outskirts of the city, and so that will be our first stop.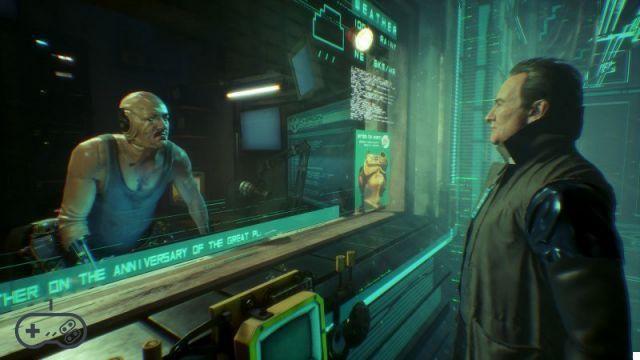 I've seen things ...
The mechanisms of Observer are very similar to those of Layers of Fear, the previous title of Bloober Team, and also structurally the two games have several points in common. However, Daniel Lazarski's bionic eyes allow you to experiment with new situations, interacting with scenarios in a new way: a pressure of the right analog stick on its axis activates the infrared to see in the dark, while the right and left dorsal ones start the improved vision and the biovision respectively: the first allows us to identify electronic devices and possibly initiate hacking procedures, while the second traces biological signs on crime scenes and analyzes them to provide us with information on victims and / or attackers.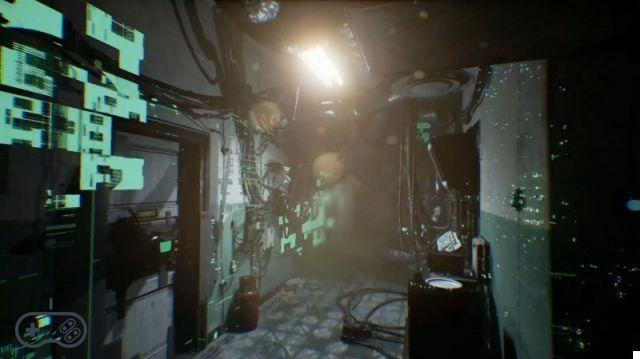 The way in which the investigations are conducted in the game is very reminiscent of the solutions adopted by Rocksteady for Batman: Arkham Knight, but in fact the development team seems to have drawn on several productions for this new project: 1984 by Orwell, mentioned several times, but also Dante Alighieri's Divine Comedy, Blade Runner and Ghost in the Shell. In his search for his son, Lazarski comes across a trail of corpses and clearly wants to understand who killed those people and why. So he uses his special ability, connects to the minds of the victims (whether they are still alive or already deceased, although this eventuality is expressly prohibited by police procedures) and there he faces more or less troubled and dark paths depending on the case. These "oneiric" journeys are almost always characterized by a peculiar imaginary, the more disturbed the closer one gets to the perpetrator of the murders. It happens at this juncture of having to solve puzzles or simply having to complete a journey that culminates in a revelation: a place to reach, the face of a loved one, a numerical code or other. It will be up to us to transpose this information and use it to proceed in the adventure.
Detective Stone
The voice of Daniel Lazarski is that of Rutger Hauer, and this choice by Bloober Team is enough by itself to create a good 70% of the atmosphere of Observer, where the remaining 30% is due to a sound design specifically designed to keep the voltage high. In reality, however, one rarely feels really in danger: when the protagonist of the game connects to the neural chip of the victims, one is well aware that what will happen from then on will be something different from reality, although some sequences see us avoid a mysterious biomechanical monster in search of an escape, returning a game over where you are caught. The very need to inject a dose of Synchrozine from time to time does not make things particularly complex, also because the vials of the drug are found in a fair abundance around the locations.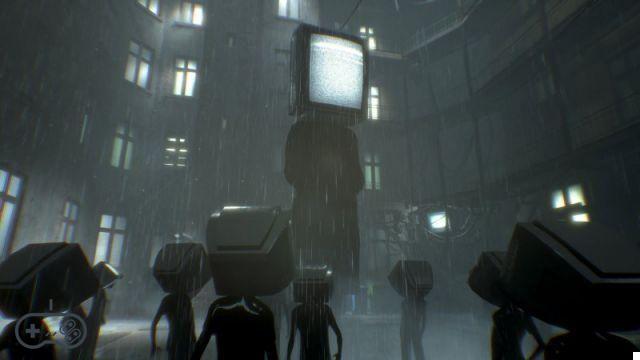 This approach makes the experience closer to that of an interactive story, if we want, even if there are occasions in which we are asked to touch the settings, activate switches, speak with possible witnesses and even run away while someone chases us. Compared to Layers of Fear, in short, the authors have enriched the puzzle component and lengthened the campaign in general, which we completed within six hours but would need to be replayed all over again in order to access both possible endings and discover secret areas. The feeling is that, however, some "dreams" are pulled for a while, ending up losing the initial charm and revealing the obvious budget limits of the project. From a technical point of view, Observer behaves as expected: well-made and generally detailed environments, with very interesting peaks, but very few characters, ugly and with mediocre animations. It therefore leaves us perplexed by the impossibility of running the game on the test configuration at real 4K, with all the adjustments to the maximum, without encountering heavy drops in frame rate. However, we appreciated the option that allows you to scale the resolution while leaving the output intact, in practice a checkerboard rendering that maintains 2160p net of excellent and constant fluidity.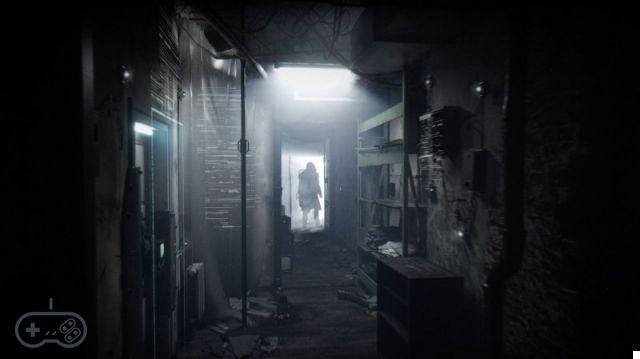 PC System Requirements
Test Setup
Processor: Intel Core i5 6600K
Scheda video: NVIDIA GeForce GTX 1070 Jetstream
Memory: 16 GB of RAM
Operating system: Windows 10
Minimum requirements
Processor: 3 GHz Intel Core i3,4, AMD A8 6700
Video card: NVIDIA GeForce GTX 660, AMD Radeon R9 270
Memory: 8 GB of RAM
Hard disk: 10 GB of space required
Operating system: Windows 7
Comment
Tested version
PC Windows
Digital Delivery
Steam, PlayStation Store, Xbox Store
Price
27,99 €
Resources4Gaming.com
7.8
Readers (32)
7.8
Your vote
Observer is certainly a fascinating adventure, with very precise narrative references, with a focus on the inevitable ethical issues that accompany the introduction of cybernetic grafts. When do you stop being people and start becoming machines? The answer is lost in a sea of ​​shades, as agent Lazarski, well voiced by Rutger Hauer, knocks on every door of the squalid apartment building in which he thinks his son is located. The mechanisms that regulate the investigations are interesting, the "dreams" sometimes seem artificially lengthened but the concept of this new Bloober Team title becomes very clear, losing a few hits only due to a limited production value. If you enjoyed Layers of Fear, you will really enjoy this dark journey with cyberpunk facets.
PRO
Great atmosphere, good story
The investigation system is interesting
Rutger Hauer gives depth and "weariness" to the protagonist
AGAINST
Technically it moves between highs and lows
Slightly limited gameplay
Quite trivial challenge