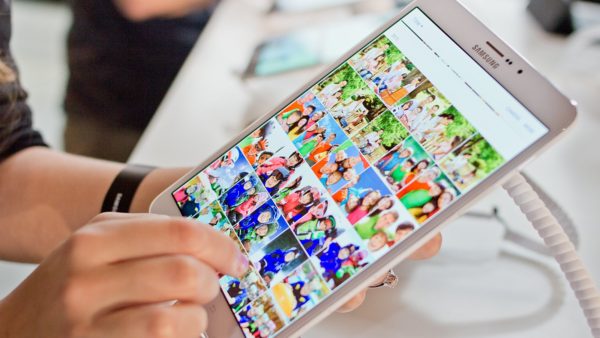 How to Hard Reset Samsung Galaxy Tab S2. Maybe your Galaxy Tab S2 starts to give the numbers, every now and then it freezes or to open an application you could even have a coffee. If so, then you need to reset your Samsung Galaxy Tab S2.
I inform you that during the Hard Reset operation all the files on your tablet will be deleted. Read this article to learn how to backup your Galaxy Tab S2.
With a hard reset, return your device to how it was when it left the factory. To reset your Galaxy Tab S2 we have two methods below. One that uses the buttons on your device, the second through the settings present within the Android operating system.
If you can't access the settings, you can use the first method to hard reset your Galaxy and use the Recovery menu. Let's go ahead and see how to Hard Reset Samsung Galaxy Tab S2.
How to Hard Reset Samsung Galaxy Tab S2
Read: Android 7.1 Nougat su Galaxy Tab S2 WiFi tramite LineageOS
First method with buttons:
To turn off the tablet, press and hold the power key for a short time.
After that, press and hold Volume Up + Home + Power button together for a few seconds.
Now release the buttons as soon as the Samsung logo does not appear on the screen.
Select "Wipe data / factory reset"Using the volume keys to navigate and the power button to confirm.
In the next step, choose "Yes - Delete all user data" to confirm the whole operation.
When recovery reappears on the display again, select "Reboot system now".
Good job! The hard reset has just been performed.
Second method from settings:
If the display is off, press the Power button to turn it back on.
Then go to Settings and then to Backup and reset.
Tap on Factory data reset and reset.
Choose Erase All if you are sure you want to erase all data.
Choose OK to confirm the whole operation.
Well done! The hard reset is done.