Far Cry Primal: How to Increase Tribe Population [PS4 - Xbox One - PC]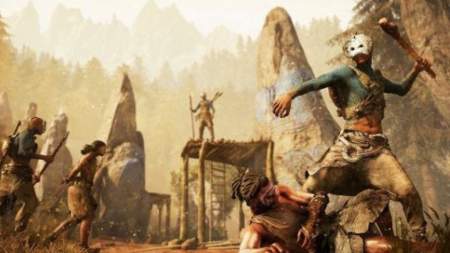 In Far Cry Primal you will need to complete some story missions before you can start welcoming new people to your village. If you want to see how many villagers you have, go to the village tab in the menu. The image with the huts will tell you how many people currently make up your tribe.
Here are the three main ways to add new individuals to your tribe in Far Cry Primal
Secondary Missions
The side quests are scattered all over Oros, check the map and you will see the red icons that indicate the various side missions in the game world. Scrolling over the icons you can see that some of them increase the population. Most of these are simple enough to complete, such as protecting some people or rescuing prisoners from enemy tribes. There are many missions of this type, a quick and easy way to get EXP together with new villagers.
Question marks on the map
The question marks on the game map represent different types of tasks to complete, which will sometimes bring you new inhabitants. In correspondence of the question marks you may encounter burnt fields, collectibles and more. Sometimes you will meet people who need to be protected in order to join you. Make sure you use a tamed beast so that as many people as possible survive.
Casual encounters
As in the previous chapters, even in Far Cry Primal while playing you will happen to randomly meet NPCs who fight against other enemies or animals. If you help them they will join you.
The bonuses for increasing the tribe's population
Increasing the inhabitants of your tribe will give you several advantages. Here they are listed below, based on the number of inhabitants to reach:
20 people: 1 bag of resources and food.
40 people: 2 bag of resources and food.
60 people: 3 bag of resources and food.
Over 60 people you will receive a + 2% bonus on XP for every 10 additional people added (max + 40%).