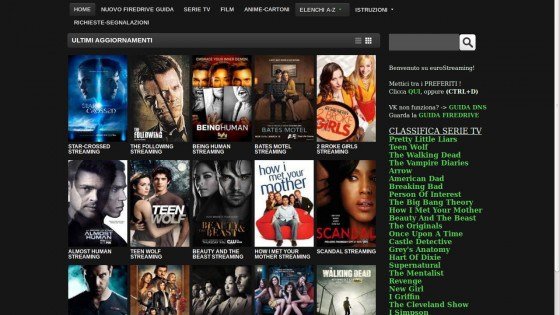 How to set OpenDns DNS on your pc or laptop:
Go to: Control Panel -> Network Connections
Right-click on Local network connection (ie on your internet connection) and select the item "Properties".
In the panel that will open, scroll through the list contained in the section "The connection uses the following components", identifying the item "Internet Protocol (TCP / IP)".
Double click on it
Select the Use the following DNS server addresses option, by entering 208.67.222.222 in the Default DNS server field and 208.67.220.220 in the alternate DNS server.
Click OK to confirm the data entered.
Once the settings have been saved, save any open files and restart the PC.
The operation described above allows you to set any DNS you like.
The most famous are the aforementioned:
Open DNS [208.67.220.220 | 208.67.222.222] o i Public DNS di Google>>>>>>>>>>>>> [8.8.8.8 | 8.8.4.4]
Set the DNS on your ADSL router
It is also possible to set the DNS directly on the router that connects to the internet, if you have access to its settings panel. This procedure is useful if you have multiple devices connected to the network.
All you have to do is access the router settings panel and set the same IPs indicated in the previous guide.
The router settings panel is accessible by opening a browser window [Internet Explorer, Firefox, Chrome, Safari or others] and typing in the IP address, which is usually http://192.168.0.1 or http://192.168.1.1
Once logged in with the user / password associated with the router administrator, find the mask that refers to the DNS; this mask may differ according to the model of router on which you are operating, but it is fundamentally recognizable because it consists of two pairs of 4 boxes separated by a period, in which you will have to specify the usual DNS addresses:
Open DNS [208.67.220.220 | 208.67.222.222] o Public DNS di Google[8.8.8.8 | 8.8.4.4]
Save the settings, exit the router management panel, save any open files and restart the PC.
How do I know which DNS I am using?
If you have chosen to set OpenDNS DNS [208.67.220.220 | 208.67.222.222] all you have to do is connect to http://welcome.opendns.com/ and you will receive a message confirming or denying that you are using OpenDNS
In any other case, if you are using Microsoft Windows, you can check everything with this quick procedure:
click on the start menu at the bottom left
click on the "run" menu
type cmd and hit enter
a black screen will open, in which type nslookup and press enter
an ip address will be returned to you. If it coincides with one of those you have set by hand, the procedure has been successful!
Further Reading:
How to change DNS Windows
How to connect the Nintendo Switch to the laptop
How to broadcast a Zoom meeting on TV
How to use your smartphone as a Wi-Fi hotspot
The best laptops