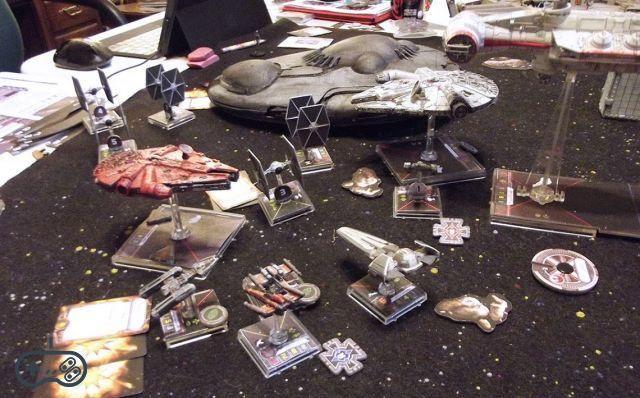 Lots of news come once again from GenCon, one of the most important trade fairs dedicated to board games. In fact, Fantasy Flight Games did not miss the opportunity to surprise us once again, featuring the long awaited Wave 12 from Star Wars X-Wing Miniatures Game.
Composed of a single addition per faction, for a total of three ships, the American house introduces amazing new mechanics that will once again overturn the variegated and dense destination of the best-selling Star Wars game in the world.
In the article reported here you will find the previews presented both during the GenCon itself, and shown in the appropriate spoilers.
Leaving you to this interesting reading, we just have to wish you a good game, but above all, good fun!