Dishonored 2: How to Get Numbered Plaques, Mechanical Collector [Trophy / Achievement]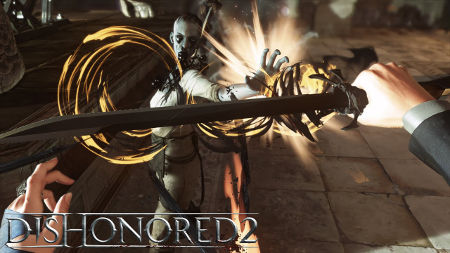 In this guide we see How to get the numbered Mecha Soldiers plaques to unlock the Dishonored 2 Mech Collector Trophy.
Don't forget to also consult the complete Dishonored 2 cheats and guide card for many other guides on this game.
This Dishonored 2 trophy is unlocked in mission 4 (where you have to find and eliminate Jindosh). Moving around the building you will encounter the Mecha Soldiers patrolling the rooms and attacking you if you make too much noise.
As shown in the video above, to get their plates you will have to attack the mechanosoldiers by first aiming at the head to detach it and then continue hitting them with the sword by turning around it. After a few shots they will explode, dropping the plaque you are looking for. Do 3 to unlock this trophy / achievement.