Evolve: guide to complete the Monster tutorial with GOLD [PS4 - Xbox One - PC]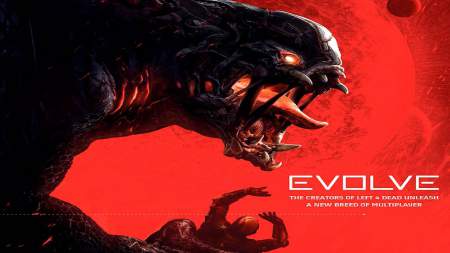 Here's what you need to do to complete the Monster tutorial with full marks.
Monster tutorial guide
To earn a gold medal in the Monster tutorial it is necessary complete it in 6 minutes, a much shorter time than in the Hunters tutorial.
Everything must go perfectly to meet this requirement. By far the hardest part is at the end, when you have to fight against the hunters. The very first thing to do is attack Hank (support), as this squad member can activate a barrier that absorbs all incoming damage to other hunters. Take out Hank, take care of whoever comes first, the important thing is prevent Hank's resuscitation. If you want to be more calm, spend a few more seconds and attack Hank's body on the ground in order to make him die much faster and above all avoid the possibility that he can be revived.
Note: There is also a second 30 second cutscene at the end of the mission, just before meeting the Hunters team. Unfortunately the sequence is counted in the total time and cannot be skipped!
Here is a video showing how to get GOLD in the monster tutorial. Follow the Evolve cheats and guides tab for more guides on this game.