Beyond Two Souls: "Out of Control" Trophy guide [PS3]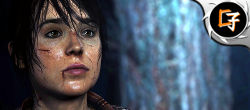 In this guide we see how to unlock the Trophy / Objective "Out of Control" by Beyond Two Souls.

You didn't miss a chance to be mean by using Aiden

To unlock this trophy you will have to perform a series of actions in the various chapters that make up the story of Beyond Two Souls. Below are the relevant chapters and the actions that must be taken to unlock the result.

Immediately after the list you can watch a video that shows everything.

SPOILERS FOLLOW

- Chapter "The experiment": Keep doing damage until you can strangle Kathleen
- Chapter "The embassy": own the guard on the second floor and jump downstairs
- Chapter "The party": set fire to the house (keep scaring the boys until you can drop the candle)
- Chapter "My Imaginary Friend": strangle the child
- Chapter "Alone": strangolate Philip
- Chapter "Dinner": do everything you can to blow dinner

remember that it is possible to do it both alone and in a cooperative. Here is a video showing how to do it