Guida audio logs collezionabili Transformers Rise of the Dark Spark [PS4-Xbox One-360-PS3-PC]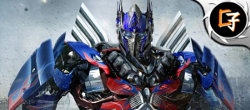 Here's what all the Transformers Rise of The Dark Spark collectibles are and where they are.
Collectible Guide
In the new game dedicated to the mythical Transformers we find 3 different types of collectibles: the audio logs, the propaganda posters and of weapons depots.
The posters and the weapons depots are all found, respectively, in chapter 13 and chapter 1. To find them all, follow the two videos below:
- audio logs instead (despite being only 18) they are scattered in almost all levels of the campaign. We have dedicated more detailed guides to them that you can consult starting from the following links:
Veteran's laments guide (6 audio logs)
Discoverer's Observations Guide (6 audio logs)
Destiny of the Entrepreneur Guide (6 audio logs)
I remind you that by finding all the collectibles you will unlock 5 achievements / trophies. For more details and to find out how to unlock all the game achievements, follow our Transformers Rise of the Dark Spark trophy guide.