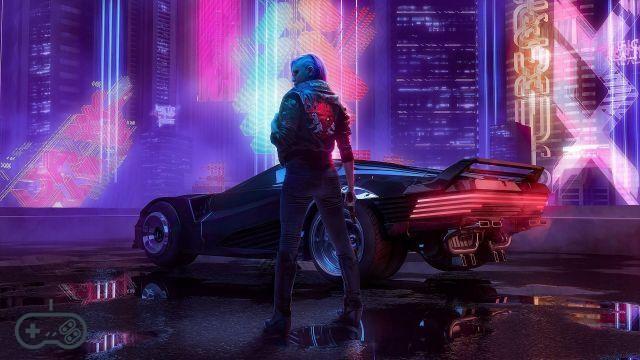 The YouTube channel ElAnalistaDeBits has published an interesting video comparison showing the performance of the patch 1.2 dedicated to cyberpunk 2077, the unfortunate title made by CD Projekt RED, in the versions dedicated to the different consoles Sony: PlayStation 4, PlayStation 4 Pro and PlayStation 5.
Patch 1.2 introduces several improvements in Cyberpunk 2077 regarding both the graphic and technical sector, as well as of course fixing several bug that users have encountered since the launch of the game (which took place on 10 December 2020, here our review). Among the most obvious improvements is increasing the number of NPCs (non-playable characters) within the PlayStation 5 game world. As for the Xbox One and Series X / S consoles, a new effect has been introduced for a improved fog reproduction and some improvements related to management of lights and shadows.
Recall that the title is currently available for PlayStation 4, Xbox One and PC (via Google Stadia and GeForce Now). Versions specifically dedicated to PS5 and Xbox Series X / S have yet to be released and are currently only available in backwards compatibility version - free - on both machines.
Among the aspects that can be seen in the video, shown on the cover, we highlight the following characteristics:
No changes have been made to the resolution. The PS5 version of Cyberpunk 2077 still runs in 1224p at 60fps
The number of NPCs on PS5 has been increased. No substantial changes on PS4 and PS4 Pro
The performance of the graphics engine has improved slightly, returning to an average FPS value similar to that obtained previously with patch 1.1
The quality of the textures has not been improved. On PS4 some texts are still illegible
The shadows now appear to be more blurry. On PS5 their quality is slightly lower than the Xbox Series X / S version
Ambient occlusion has been improved, while some shadows have been eliminated on distant objects
The indoor real-time lighting system has been improved. For example, in the shooting scene (13.52 minutes), it can be seen by looking at the windows
Before leaving you to watch the movie, we also remind you that according to a recent leak, the release of some seems to be imminent Free DLC dedicated to Cyberpunk 2077.