Dark Souls 3: Guide to Beat Sulyvahn High Priest [Boss Walkthrough]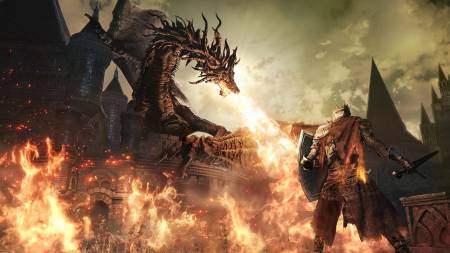 Let's see how to defeat all the bad guys Dark Souls 3: the time has come for the High Priest Sulyvahn.
In this guide we see how to beat one of the fearsome bosses in Dark Souls III. For all the other bosses and other guides on the game, don't forget to also consult the complete guide and tricks card of Dark Souls 3.
How to kill Sulyvahn the High Priest:
Recommended character level: 45+
Weapon used: Broadsword
Achievement / Trophy unlocked: Sulyvahn High Priest

Below is a video showing the best strategy to beat this boss, followed by some tips to consider:
Sulyvahn the High Priest is the eighth boss of Dark Souls III.
This boss uses two swords (one fiery and one magical) and is capable of summoning a specter of himself. Continue to circle around him and block with the shield. Often it will miss the attacks so you will have an easy opportunity to counterattack.
When he summons the ghost take him out, he doesn't have much health and goes down very fast. Also take advantage of the moment when he summons the ghost to land some extra hits, he will be helpless and attacks against him will cause damage to the ghost as well.
If you have problems, try upgrading the flask to improve health.