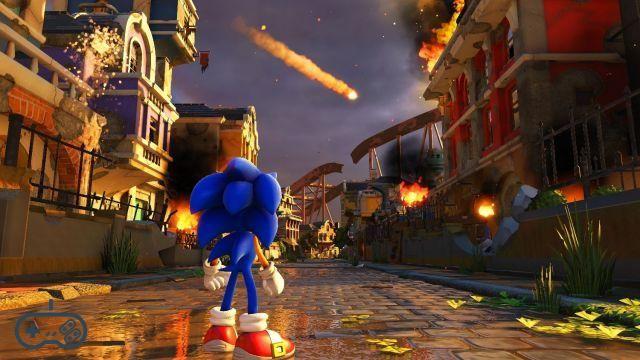 During Gamescom, thanks to Koch Media, we got to get our hands on Sonic Forces, a game that will be released on November 9th and which aims to please both longtime fans and newcomers. In the test, the build allowed us to try out four different dynamics of the game:
a first, Modern, featuring the classic levels seen in Sonic Generations, controlling a modern Sonic that runs in three dimensions
a second, more classical, which allowed us to challenge a boss at the end of the level in the characteristic platform moments (also liveable in Sonic Mania)
a third, quite particular, where we found ourselves checking a created character ad hoc, with specific skills, particular weapons and a gameplay quite different from the standards
a fourth, which blends first and third together, bringing to the screen a challenge with two characters, the modern Sonic and the character created, in a tag mode.
They did not allow us to create our own character, although in the final game it will be possible, even choosing from seven different types of animals, each with specific abilities.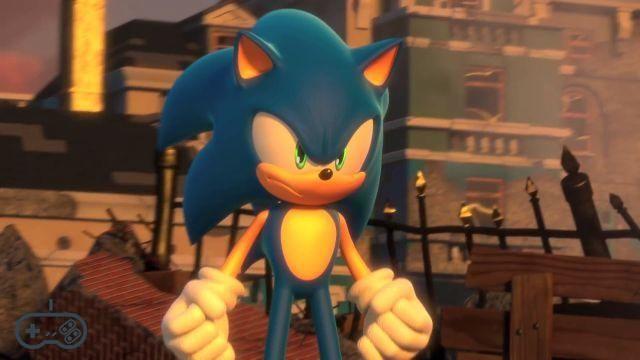 Dwelling another minute on the gameplay, it should be emphasized how Sonic Forces is a painstaking work of accommodation between the requests of the Sonic-Maniacs and all those people who, for better or for worse, did not despise the modern titles of the blue hedgehog: the game will allow, according to the developer, to alternate the various moments of the game in dynamic way, creating a homogeneous and well elaborated experience.
To season all of this, the plot this time becomes even darker and gray, launching Sonic and friends into a proto-postpocalyptic, almost more adult than the old SEGA productions.
All in all, from this test the modes with the classic and modern Sonic come out victorious, while the management of the levels with the avatar created (and its grappling hook) is still a bit cumbersome, thanks to the novelty and originality of the feature. We certainly can't wait to get our hands on the game and get back to running faster than sound!