God of War Ascension - Artifact Guide [No Drake, you can't have these]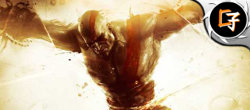 How to find all God of War Ascension artifacts
In this guide we see how to take all the collectible artifacts of the game to unlock the trophy
No, Drake. You can't have these - Collect all game artifacts
The artifacts to be collected are 10 in total and they unlock different tricks that can only be activated after completing the game. If you have skipped any artifact, remember that you can always collect it later from the select chapter menu. After collecting an artifact it is saved immediately, so there is no need to finish the chapter you are in.
Here is a video showing the location of all the God of War Ascension artifacts
For the guides on the other collectibles, the video solution and more do not forget to consult the cheats sheet of God of War Ascension.