Bloodborne: guide to beat ALL the Bosses [PS4 Walkthrough]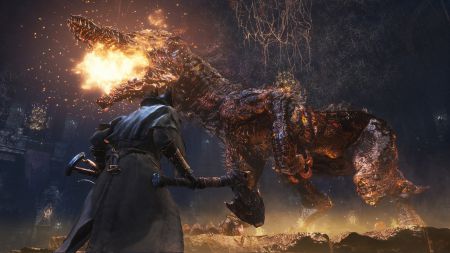 This is the Resources4gaming guide that will help you defeat all the Bloodborne bosses.
Guide and tips to defeat ALL bosses
Unsurprisingly, Bloodborne is chock full of very powerful enemies who, however good and prepared you may be, will give you a hard time and seriously test your nerves.
The key to winning is ALWAYS the same:
discover the weak points of the boss and understand how to hit them
understand which are the most powerful attacks and learn how to avoid them
We have prepared a dedicated guide for each boss to show you these two fundamental aspects: you will find the best strategies to use, tips on how to proceed and even videos showing how to beat these enemies.
Click on the name of the boss you are interested in and good luck!
Bloodborne: guide to beat the Beast Cleric
Recommended level: 10+
Weapon: Hunter Ax (one-handed version, no upgrades)


Bloodborne: guide to beat Father Gascoigne
Recommended level: 10+
Weapon: Hunter Ax (two-handed version, without upgrades)


Bloodborne: guide to beat Vicar Amelia
Recommended level: 30+
Weapon: Hunter Ax (two-handed version, +2 fortification)


Bloodborne: guide to beat the Witch of Hemwick
Recommended level: 30+
Weapon: Hunter Ax (two-handed version, +4 fortification)


Bloodborne: guide to beat the Bloodthirsty Beast
Recommended level: 40+
Weapon: Hunter Ax (one-handed version, +6 fortification)


Bloodborne: guide to beat the Dark Beast Paarl
Recommended level: 40+
Weapon: Hunter Ax (two-handed version, +6 fortification)


Bloodborne: guide to beat the Shadow of Yharnam
Recommended level: 45+
Weapon: Hunter Ax (two-handed version, +6 fortification)


Bloodborne: guide to beat the Great Roma Being, dull spider
Recommended level: 55+
Weapon: Hunter Ax (two-handed version, +6 fortification)


Bloodborne: Guide to Beat the Reborn
Recommended level: 55+
Weapon: Hunter Ax (two-handed version, +8 fortification)


Bloodborne: guide to beat Micolash, the lord of the Nightmare
Recommended level: 60+
Weapon: Hunter Ax (one-handed version, +9 fortification)


Bloodborne: guide to beat the Great Being, Mergo's ballia
Recommended level: 60+
Weapon: Hunter Ax (one-handed version, +9 fortification)


Bloodborne: guide to beat the Martyr Logarius
Recommended level: 65+
Weapon: Hunter Ax (two-handed version, +9 fortification)


Bloodborne: guide to beating the Great Being, Amygdala
Recommended level: 65+
Weapon: Hunter Ax (two-handed version, +9 fortification)


Bloodborne: guide to beat the Great Being, celestial emissary
Recommended level: 65+
Weapon: Hunter Ax (two-handed version, +9 fortification)


Bloodborne: guide to beat the Great Being, Ebrietas daughter of the cosmos
Recommended level: 70+
Weapon: Hunter Ax (two-handed version, +10 fortification)


Bloodborne: guide to beat the FINAL boss Gehrman (the man in the wheelchair)
Recommended level: 80+
Weapon: Hunter Ax (two-handed version, +10 fortification)


Bloodborne: guide to beat the SECRET boss Moon Presence (presence of the moon)
Recommended level: 90+
Weapon: Hunter Ax (two-handed version, +10 fortification)


Bloodborne: guide to beating Yharnam, Pthumerian queen
Recommended level: 120+
Weapon: Hunter Ax (two-handed version, +10 fortification)