Wolfenstein the Old Blood: Combat Expert Challenges Guide, Gold Medal [PS4 - Xbox One - PC]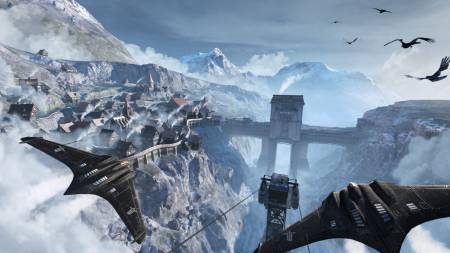 Let's go unlock 10 more Wolfenstein the Old Blood trophies.
Guide Expert Combat Challenge Maps
In the videos linked below you can see how to complete the 10 challenges of Wolfenstein the Old Blood and unlock the related Achievements / Trophies.
The videos show good strategies to reach the scores that allow you to even get the Ubergold medal, the highest, but remember that to unlock the results just get the gold.
Note: This is a single video showing all the challenges, but the following links will take you to the exact minute of the video where the indicated challenge begins.
"Research Center Combat Expert" Challenge
"Prison Pier Combat Expert" Challenge
Strong Hall Combat Expert Challenge
"Ropeway Platform Combat Expert" Challenge
"Cave Combat Expert" Challenge
Paderborn Bridge Combat Expert Challenge
"Wulfburg Square Combat Expert" Challenge
"Shop Combat Expert" Challenge
"Public Toilet Combat Expert" Challenge
"Graveyard Combat Expert" Challenge