Bloodborne: Money Earning Tricks, Infinite Blood Echoes [PS4]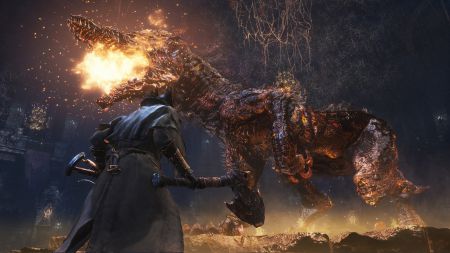 Here are the best ways to make easy money.
Guide to earn Blood Echoes
The primary currency in the world of Bloodborne is the Echoes of Blood. Below we collect the most profitable tricks / glitches to earn a lot of money in a short time. Obviously, as always in this kind of guides, I point out that these exploits could be fixed with the next patch and no longer work.
1 method
It is probably the fastest and most effective. It consists of reselling duplicate items, you can earn up to 1 Million Blood Echoes in one minute. Of course, you'll need to know the trick to duplicating Bloodborne items.
2 method
This method is the simplest, it can be done almost immediately and will earn you around 20.000 blood echoes in an hour. Obviously the faster you are, the more money you will earn in a short time. Here's how to do it:
1) go to the place shown in the video (Central Yharnam)
2) kill the enemies in the order shown
3) lure the warewolf into the house
4) kill the warewolf
5) if it damages you, loot the warewolf's body to find potions
6) go back to the hunter's dream and repeat from point 1) as many times as you want. Watch the video

3 method
This method uses the same principle as the first (keep killing the same enemies), but it is done in a place that can be accessed later, the "Great Bridge". Watch the video