Quantum Break: guide to Narrative Objects (mail, posters, programs, etc.)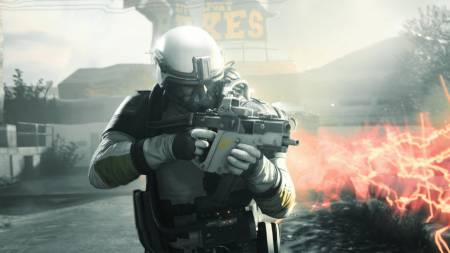 It's time to find all the Quantum Break collectibles.
Guide to find all emails, programs, "Information Tycoon" objective
In Quantum Break there are a number of collectible "Narratives" scattered throughout the 5 Acts of the story. These are the emails, presentations, posters and TV and radio programs. In addition to unlocking the "Information Tycoon" achievement, finding all of these items will help you discover interesting background to the story, as well as complete the game 100%.
Below you will find a series of links to videos that show, chapter by chapter, where to find all the collectibles of the game: information, sources of chronon, quantum propagations, emails, presentations, posters, TV programs.
Please note: I suggest to consult the description of the videos where you will find the list of all the objects shown, with the exact minute in which you can see where to find each object.
Don't forget to consult the Quantum Break cheat sheet and complete guide for other useful guides on this game.
Quantum Break: Information and Other Collectibles Act 1
Quantum Break: Information and Other Collectibles Act 2
Quantum Break: Information and Other Collectibles Act 3
Quantum Break: Information and Other Collectibles Act 4
Quantum Break: Information and Other Collectibles Act 5