How to unlock the Assassin's Creed Syndicate Aegis costume [PS4 - Xbox One - PC]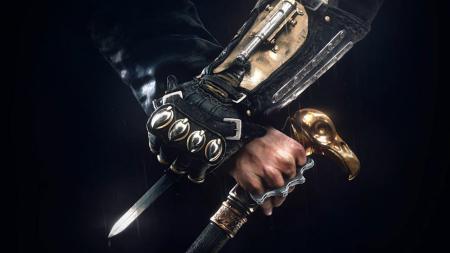 Let's see how to unlock one of the best costumes for Evie, the costume of the Forerunners Aegis.
Guide to unlocking the Aegis costume for Evie
First of all it must be said that this particular costume can only be worn by Evie. It is a very powerful costume, these are its characteristics:
-20% damage taken on melee attacks
-20% damage taken in ranged weapon attacks
+ 20% damage dealt with the Crane Sword
Do you want to know how it is unlocked? Then check out this video:
As explained in the video for this costume you have to find all the music boxes and then take them to the Reuge Crypt. If you have trouble finding all the Music Boxes, follow the guide to find all the London secrets of Assassin's Creed Syndicate.
Once all the Music Boxes in the Crypt are in place (as shown in the video above) the safe will open and you can grab the Aegis costume for Evie.
As for all the other costumes, these are unlocked as rewards for completing particular missions in the game or as Uplay rewards in the new Ubisoft Club. Don't forget to consult the complete Assassin's Creed Syndicate cheats / guide card for many other useful guides. about this game.