Guide / Tricks to earn money in Metal Gear Solid 5 The Phantom Pain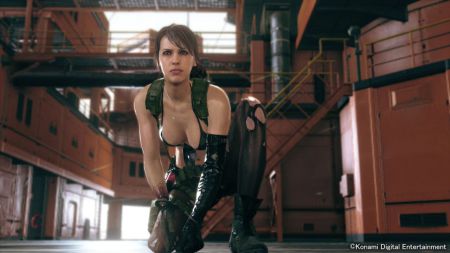 Because Big Boss needs Big Money too !!!
In MGS V, finding the money to properly develop our Mother Base will not be a walk in the park. In this guide, which we will constantly update, we will see the best ways to earn a lot of GMP, the in-game currency.
"Fultonate" often and resell what you don't need
On the battlefield, you can use the Fulton system to retrieve items or personnel to send to Mother Base. However, I recommend not to store everything, the resale of what you don't really need can be a constant source of income.
Complete MAIN missions with "S" rank
Completing missions is one thing, but completing them with an S rating is another matter entirely. If you manage to get the highest rating on a main mission you will earn a lot more money than completing with lower grades. Then follow the Walkthrough of Metal Gear Solid 5 the Phantom Pain [Rank "S" in all missions] to find out all our tips on how to do it in each mission.
Complete OPTIONAL missions
There are a lot of side activities to do in Metal Gear Solid V: The Phantom Pain, the most important ones are definitely the optional missions. These missions are relatively shorter than the main ones, but they will bring you a lot of GMP currency and other goodies. Again, the same advice applies: sell the rewards you don't need.
Make use of the Combat unit
Unlock and upgrade Mother base's Combat Unit as soon as possible. In fact, this platform allows you to send groups of soldiers to face external missions (as in Assassin's Creed: Brotherhood, so to speak), in order to recruit new staff members, weaken enemy forces and, of course, also earn money.
Hunting for diamonds
Always scour the game world well, good explorers will come across rough diamonds. The recovered diamonds will also earn you 10.000 GMP in one go, while there is talk of the existence of diamonds worth 100.000 GMP. Therefore, always keep your eyes open
Apart from these generic tips, which can be more or less discounted, in the coming days we will update the guide with new ways to accumulate money in the game. Don't forget to also consult the cheats / complete guide card of Metal Gear Solid 5 The Phantom Pain for other useful guides on this game.