Watch Dogs Online Pawns Guide [PS4-Xbox One-360-PS3-PC]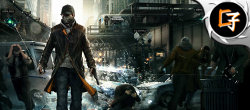 This is how stalking is done in Watch Dogs
Guide Trophy / Goal "Horse"
This achievement cannot be unlocked before completing the first half of the "Backseat Driver" mission in Act 1 because it is after this point that this online mode becomes available. You also need to have the Online Invasion option turned ON, which places you in the game of other online players while they are playing.
In this mode you will have to behave as anonymously as possible, as the other player will not know of your presence and should not notice it, otherwise he could run away or even kill you, sending the stalking to the air. Everything is different from online hacking, which we have already covered in another guide (they are all collected in the cheats and guides tab of Watch Dogs).

So try to keep a behavior as similar as possible to that of the other NPCs that populate the streets of Chicago. Not only will you not have to shoot, but you will have to keep your weapons hidden and avoid sudden or unusual movements while driving, because anything could attract attention to you and make you discover.
Keep a low profile while staying close to the other player and wait for the gauge to reach 100% to complete the stalking. Here is a video showing successful stalking