Guida Boss Kaguya Naruto Ultimate Ninja Storm 4 [Dea Violenta, PS4 - Xbox One - PC]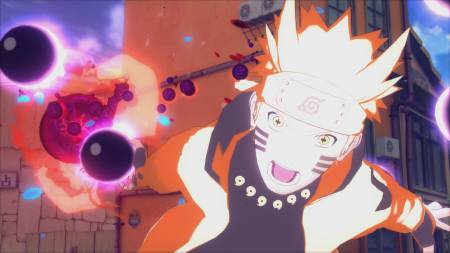 Let's see a good strategy to beat one of the game's bosses.
Help / Walkthrough Boss Violent Goddess (Kaguya), rank S
The battle against this boss is divided into two parts. Obtaining the S rank unlocks two achievements / trophies: "Goodbye Obito" and "Overcoming a Goddess". To reach the S-rating, you must have more than 90% health and get all stars during QTEs. After the battle, you can see the scoring details by pressing Square (PS4) / X (XB1).
Kaguya is one of the toughest bosses. It is advisable to always keep your distance and abuse supreme long-range techniques. Regenerate the Chakra immediately after delivering one of these blows and repeat.
Should you still engage in close combat with her, repeatedly press L2 (PS4) / LT (XB1) to dodge and get away as soon as possible. If she comes close and you don't have enough Chakra to perform a Supreme Technique, use the Chakra Dash followed by a combo (it costs less chakra but will reject it anyway).

Also check out this video that shows this excellent strategy to complete both parts of the fight with Kaguya: