Horizon Zero Dawn: How to Unlock the Most Powerful Armor [Shield Weaver]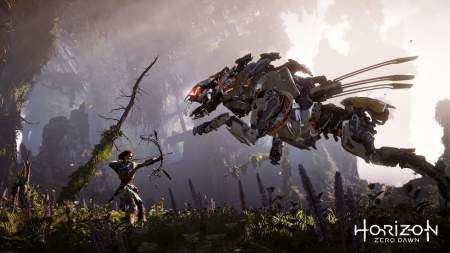 In this guide we see how to get Shield Weaver Suit armor in Horizon Zero Dawn, which is one of the most powerful pieces of equipment in the game.
Don't forget to also check out the complete Horizon Zero Dawn help sheet for other useful guides on this game.
What is the shield weaver suit in Horizon Zero Dawn?
It is a very powerful armor that will make you practically invincible as it can absorb all types of damage (even from falling) until it turns red, at which point you will have to repair yourself and give the armor time to recharge. Finding this item will also unlock the Trophy "Shield Weaver Dress Obtained - You recovered and used an ancient technology."

How do you find the Shield Weaver outfit in Horizon Zero Dawn?
To find the Shield Weaver you will need recover the 5 Energy Cells and deliver them to the Ancient Armory. For more help and a detailed guide follow the guide to find the 5 Power Cells in Horizon Zero Dawn.
After finding all 5 Cells, return to the Ancient Armory, marked as a secondary mission. Here insert the power cells, solve the ring puzzle as shown in the video and take the armor which will then become available for you in the inventory.