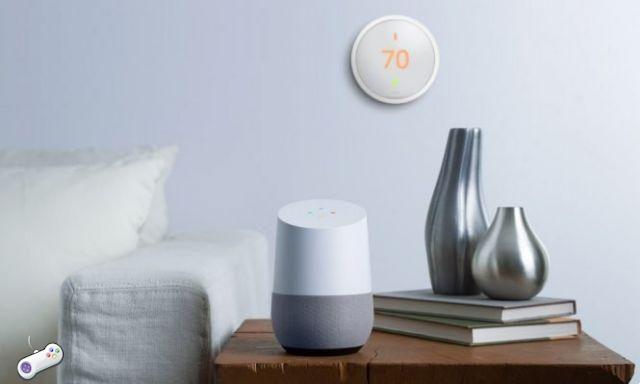 How to connect Google Home to Nest. Regulate the temperature of your home with your voice. A smart, connected thermostat could be useful for automatically managing the temperature depending on whether you're home or away, but that's definitely not the only reason to use it.
What are smart thermostats. Everything you need to know about smart thermostats.
If you have Google Home, Google Home Mini, Google Home Max, or sign in to Google Assistant, that's possible control the Nest thermostat with your voice. With the Google Assistant app, you can speak or type commands to be performed by the smart thermostat.
The instructions in this article apply to 1st, 2nd, 3rd and 4th generation Nest Learning thermostats and the Nest thermostat E.
How to connect Nest to Google Home
Once you've set up both your Nest thermostat and Google Home, use the following steps to link the two devices.
apri Google Assistant.
In the top right corner of the screen, tap your profile picture to open the main menu, then select Settings.
Toccata Assistant and scroll down to Home control.
Bottom Home control, select the tab devices and, in the lower right corner of the screen, tap +.
Scroll down and select Nest.
Log into your Nest account to see your thermostat and any other Nest devices you have.
Assign the devices shown to a location or room in your home. You can customize the rooms later if needed.
You are now ready to talk to Nest.
How to use Nest with Voice Commands
Once the two devices are connected, the fun begins. There are several commands to control your Nest and the temperature in the house. Say "Hey Google", then you say:
What is the internal temperature?
Make it warmer [or colder].
Set the temperature to 19 degrees.
Raise [or lower] the temperature by 4 degrees.
Google Home and Nest both connect to IFTTT, so you can use the service to create your own voice commands as well.