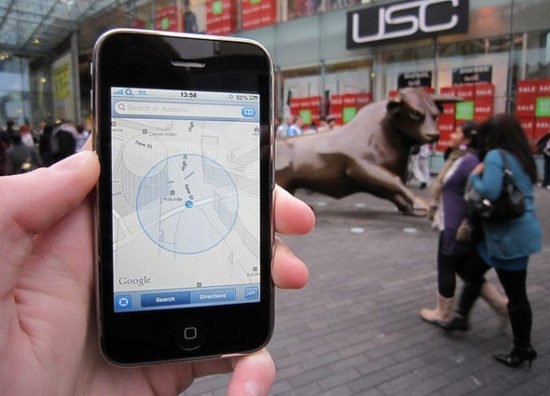 Like sharing GPS location with other Android devices, most smartphones and tablets have a built-in GPS system. With GPS, you can easily share your location, find places, and even ask for directions. If you need to share your location, you can do so by simply following the instructions below.
How to share GPS location with other Android devices
On your Android smartphone or tablet, go to the Play Store.
Then, download a free application called "Glympse - Share GPS location".
Install the application on your tablet or phone.
Once installed, open the app and then enter the desired username. It can also be accessed via Facebook or Twitter.
Once the app is open, you can view the app history and shortcuts in the upper section. You may also notice two buttons at the bottom. These buttons are for "View Map" and "Submit Gympse".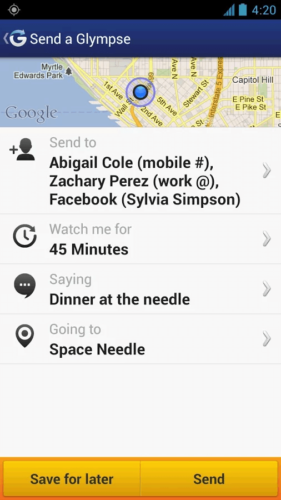 If you click on "View Map", you will be able to see the map of the current position. Since the application uses Google Maps, you are free to choose your preferred map type. Just keep in mind that the app will show you the street view by default.
Now, if you wish to send your position to others, just click on the "Send Glympse" button and then fill in the required fields.
With Glympse, you can simultaneously send or share your location to multiple recipients.
It is also possible to set an expiration date for the "Glympse" and attach a short message. Just press "Submit" and that's it.
If you haven't turned on your GPS yet, the app will ask you to turn it on. To avoid delays, I recommend that you activate your GPS device in advance.
You did. You can send the location privately via Bluetooth, email or memo. If you wish, you can also post your location publicly on your Facebook or Twitter account.