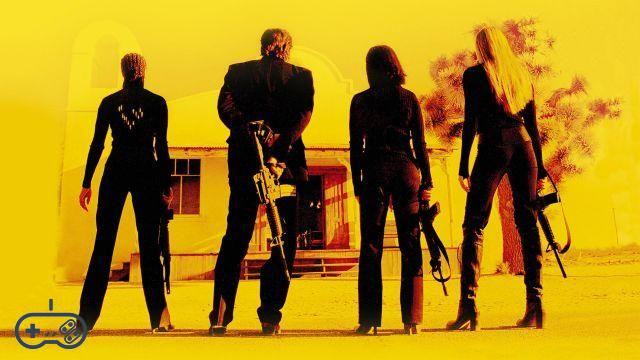 It was 2003 and Quentin Tarantino directed Kill Bill Vol.1, the first of the two parts of his film about revenge and martial arts that became popular in the cinema. A small detail, a phrase almost lost in the script, but which can mean a lot. It is the one pronounced by Beatrix Kiddo, the character played by Uma Thurman, which immediately after killing Green paint (interpreted by Vivica A. Fox), told her daughter that she would be ready, in the future, to suffer the consequences of his gesture. Uma Thurman's character was already certain that Vernita's daughter would sooner or later seek revenge and this is what one might expect from the plot of Kill Bill Vol 3. While for years this has been little more than a rumor ignited by Tarantino's desire to continue the Kill Bill project about 20 years after the release of the first part, now for the first time it is Vivica A. Fox who gets out of balance and talks about it. to an interview.
There is nothing official, but I got the feeling that Tarantino is waiting for my daughter to grow up a bit so that she can play the part of my character's daughter. Then in an interview they asked me who I think he would choose to play my daughter. I replied that Zendaya should have done it! How cool would that be? Also because it would give the green light to this project. She and Uma are tall and handsome, they would be perfect.
These are the words of the actress, referring to her daughter in real life, Zendaya. Vivica A. Fox hopes that Quentin Tarantino can really involve her daughter in Kill Bill Vol 3 and she is sure that the project of the film is at an advanced stage and that she sees a Nikki adult hunt for a more mature Beatrix, as already mentioned by the director in 2004.