Assassin's Creed Rogue Native Hills and Ice Caves (Relics) guide [360-PS3]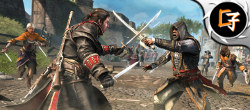 Let's see how to solve all the natives puzzles and find the relics.
"King of the Hill" Objective / Trophy Guide
In Assassin's Creed Rogue there are a total of 7 between native hills and ice caves. By solving the puzzles of the native pillars in these locations you will not only unlock the "King of the Hill" achievement but you will also get the relics of the natives that you will need to get the particular native armor.
To achieve both of these results you will not necessarily have to complete all the objectives required in the area, but it will be enough for you to solve the puzzle of each Native Pylon present in each of these areas:
River Valley: (4)
Aarushi
Dekanawida
Genessee
Otetiani

North Atlantic: (3)
Fogo
Gros Morne
Terra Nova
Below you will find a video showing where to find the Native Hills and Ice Caves and also how to solve all the Native Pylon puzzles which, once solved, will reward you with the relative relic. Remember to also consult the Assassin's Creed Rogue cheats and guides tab for other useful guides on this game: