Metal Gear Rising Revengeance - How to Unlock Achievement / Trophy Remove the Mask [360-PS3]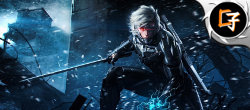 In this guide we see how to unlock the Trophy / Objective Metal Gear Rising Revengeance "Unmask".

Destroy all Dwarf Gekko Humanoids during the main story

To find all the other collectibles (left hands, storage peripherals, civilians, etc) follow the guide dedicated to collectibles.


Dwarf Gekko Humanoids. There are 5 in total, one for each level from R02 to R07, excluding R06 which has no collectibles.
ATTENTION !!! It seems this achievement is buggy as many fail to unlock it. Pending a patch, a proven way to unlock it is by playing missions R02 through R07 in a row (yes, it's a bit of a trek) by defeating all the Dwarf Gekko Humanoids. Unlike the other Achievements / Trophies related to collectibles, this one of the Humanoid Gekkos will be obtained as soon as you have collected the last one that is at the beginning of the R-07 file. Here is a video showing the location of all the Humanoid Gekkos.
Remember to play all the missions in a row, otherwise you also risk not unlocking the result.

Any other guides for this game? You can find them all in the cheats tab of Metal Gear Rising Revengeance.