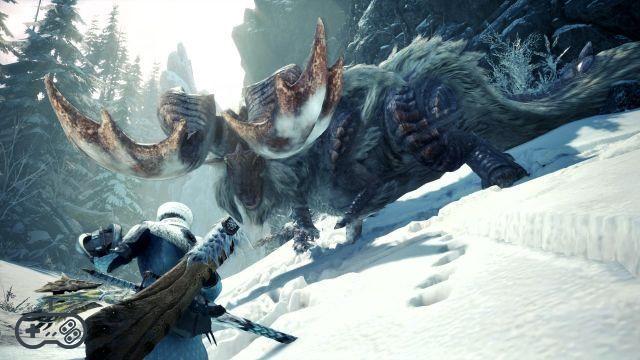 Capcom has released a brand new trailer linked to the next free update "Title Update 4" coming in May for Monster Hunter World: Iceborne, the expansion released last September 2019. In the short video we can therefore observe the introduction of the monster Alatreon, of which for the moment we do not know much yet. It is a huntable dragon, also known as "Black Burning Dragon" and precisely belonging to the category of black dragons, which we will soon discover better.
The fifth episode of the series was also released "Developer Diary", Which tells us more about Alatreon, details on some weapons and the upcoming seasonal event Full Bloom Fest, which will implement new missions, weapons and armor starting next April 9th. The video can be viewed right below.
Finally, the Japanese company has recently reached the milestone of 5 million of copies sold for this action RPG that evolves day by day: from 23 March another free update will already be available! We also remind you that the expansion is currently available for Playstation 4, Xbox One e PC. You may also be interested in our review of the original Monster Hunter World game!