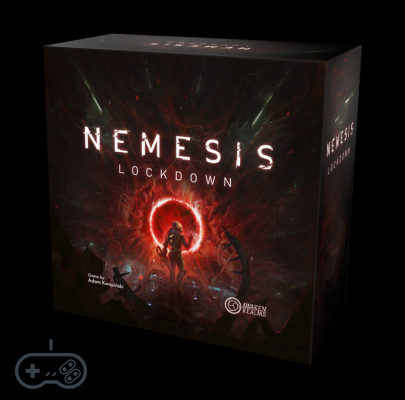 After the success of Nemesis, the Awaken Realms announces Nemesis Lockdown first stand alone expansion of the series. The new project will be launched on the platform kickstarter in the months of May / June 2020.
Among the most successful projects in recent years, there is one in particular that has garnered huge acclaim from the audience of lovers of exploration co-op games, or dungeoncrawler, and this game is Nemesis, produced by the Polish house Awaken Realms and launched on the kickstarter platform two years ago.
This title with a sci-fi setting that winks a lot at the saga on xenomorphs designed by Ridley Scott and HR Giger, is recognized worldwide as an excellently packaged project for both playability, materials and longevity, a milestone to have in your play library. Just a few days ago, Marcin Swierkot founder of the Polish company, announced through his facebook page the release of a new kickstarter campaign scheduled for May / June 2020 (COVID-19 permitting) for what is about to be not only a product compatible with all other publications since 'now released on the market, but above all a stand-alone product: Nemesis Lockdown.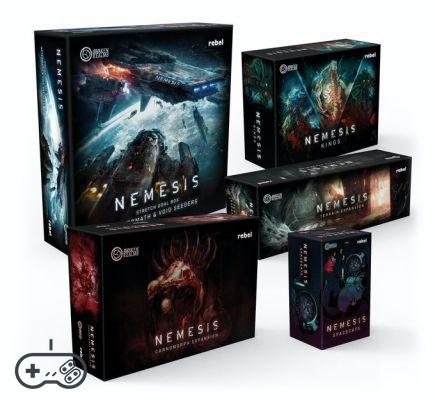 Although you already have a preview link on the crowdfounding platform, no other details have been released regarding this new campaign except for the certainty that on this new occasion it will not be possible to buy the previous title among the add-ons, while they will be all the other expansions published so far are available. A decidedly curious move by the Polish house.
There is also no information on the languages ​​available at the launch of Nemesis Lockdown, for which it will be decided along the way during the launch of the kickstarter campaign, evaluating the interest of the community and its response to the product launch day by day.
After all, the wait is not long, it is only a matter of waiting a couple of months before learning more.